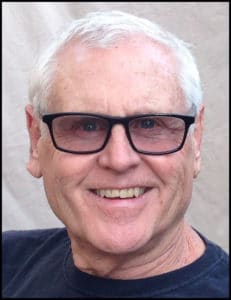 In addition to an MFA in screenwriting from UCLA, I hold an MA in journalism from the University of Missouri.  I earned my undergraduate degree from Phillips University in Enid, Oklahoma, where I later served on staff as Director of Information Services and Publications.
After selling everything I owned that didn't fit into my Econoline van, I left Oklahoma for Los Angeles to break into the film business.  Within a year, I was accepted into the UCLA's graduate screenwriting program.  I optioned my first screenplay the year I graduated and officially entered the Hollywood version of "Chutes and Ladders."
Since 2000 I've served as a visiting assistant professor/lecturer at UCLA's Department of Film, Television and Digital Media.  I also teach in the university's Professional Program.  As a native of Denver, Colorado, I'm a die-hard Bronco football fan and gauge my value as a human being from week to week by the team's success or failure.  Join my mailing list for news about upcoming projects.  Guaranteed no spam!