Screenwriting
Produced Credits
Like most professional screenwriters, a lot of my work has never been filmed.  It's an occupational hazard.  Some of my favorite scripts are still in the piano bench.  But I've been fortunate enough to be credited on a few screenplays that have been produced.
BINGO
Tri-Star Pictures
Director:  Matthew Robbins
The world's cleverest dog runs away from the circus to join a family.
"Everything about this shaggy dog story is a surprise.  Jim Strain's script is wiggy and off-the-wall; he's the writer equivalent of a knuckle-baller, and his jokes keep breaking off in weird directions."
~ Hal Hinson, Washington Post

JUMANJI
Tri-Star Pictures
Director: Joe Johnston
Co-written with Greg Taylor
A mysterious jungle board game that isn't over until it's over.
"A visually impressive and exhilarating adventure that keeps the suspense, thrills and comedy running high through the surprising end and supplies interesting characters with moving plights that keep the audience rooting."
~ Christine James, Boxoffice Magazine
SUMMER OF THE MONKEYS

Bonneville Entertainment
Director: Michael Anderson
Co-written with Greg Taylor
A coming-of-age adventure based on Wilson Rawls' highly-regarded novel.          
"The family film set at the turn-of-the-century is dripping with old-fashioned values and warmth in the tradition of "The Waltons" and "Litttle House on the Prarie" and effectively ambles through its relatively cut and dried story."
~ Leonard Klady, Variety
Heartland Film Festival Crystal Heart Award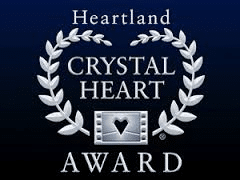 Award of Excellence, Film Advisory Board
Marco Island Film Festival – Best Feature Drama
Breckenridge Festival of Film – Best of Fest    
SPACE WARRIORS
Arc Entertainment
Director: Sean McNamara
Co-Written with Stan Chervin
Space Camp youths hatch an ambitious plan on the ground to rescue astronauts stranded on the International Space Station.
"The heroes of the story are a bunch of brainy, indomitable teens whose acting cast manages to overshadow the likes of grown-up costars Danny Glover, Josh Lucas, Mira Sorvino, and Dermot Mulroney.  An impressive feat, to say the least, but no more so than the story's clever illustrations of solid messages about fair play, honesty, teamwork and grace under pressure."
~ Emily Ashby, Common Sense Media                                                                                              
Irons in the Fire
You never know which project might ignite, but here are four scripts that are currently in various stages of development.
ZAPPER
Whitewater Films
Prod/Dir:  Rick Rosenthal
A broken television set, a dead twin brother, and remote control "messages" from beyond the grave catapult a rebellious teenager into the role of a spiritual medium with darkly comic results.



TEUFEL KATZE (Devil Cat)
Indiscretion Films
Prod: John Bennett
A documentary filmmaker finds herself imprisoned on the haunted Nazi U-boat Teufel Katze, which despite being refitted for benign purposes, reverts to a malevolent presence intent on completing its original WWII mission.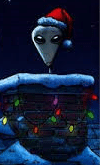 ALIEN X-MAS

Chiodo Bros. Prods.
Prod: Edward Chiodo
Dir: Stephen Chiodo
X, a thieving alien, is sent to Earth to prepare for a fiendish mission to steal everything on the planet.  Arriving at the North Pole, he mistakes Santa's workshop for a weapons factory, setting off a chain of events that lead to an all-out alien invasion that jeopardizes Christmas and the human race!
AS THE CROW FLIES
Studio South
Prod/Dir: Gary Grubbs
After arranging a surprise birthday party that reunites her live-in companion with his estranged adult children, a well-meaning widow struggles with the consequences of painful family secrets that are revealed.  Based on the stage play written by Gary Grubbs.