Theater

For a brief time I wrote and directed one-act plays at Actors Alley Repertory Theater in Los Angeles.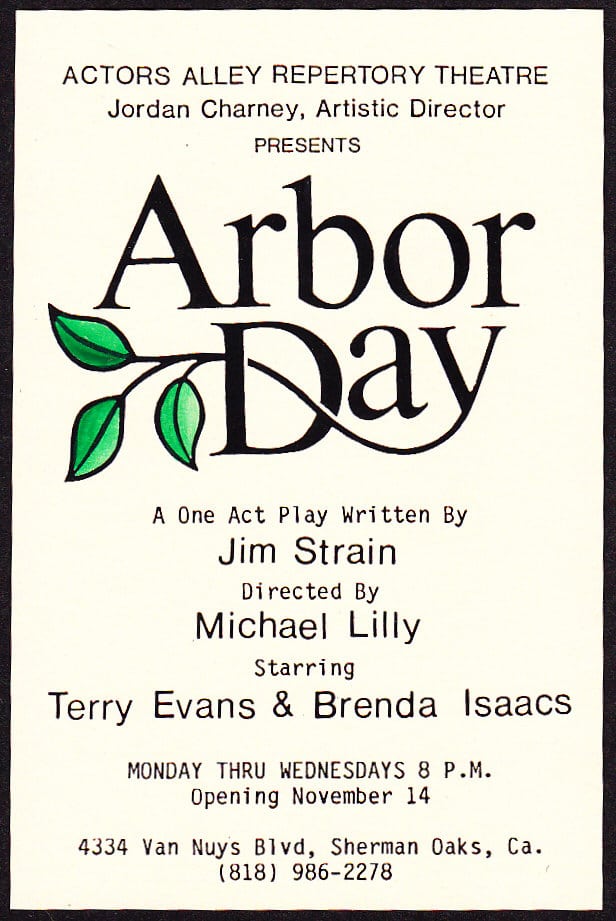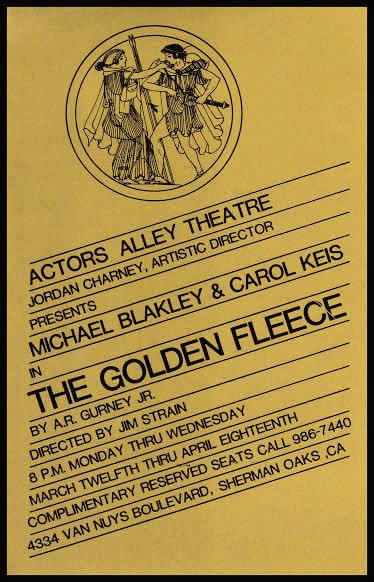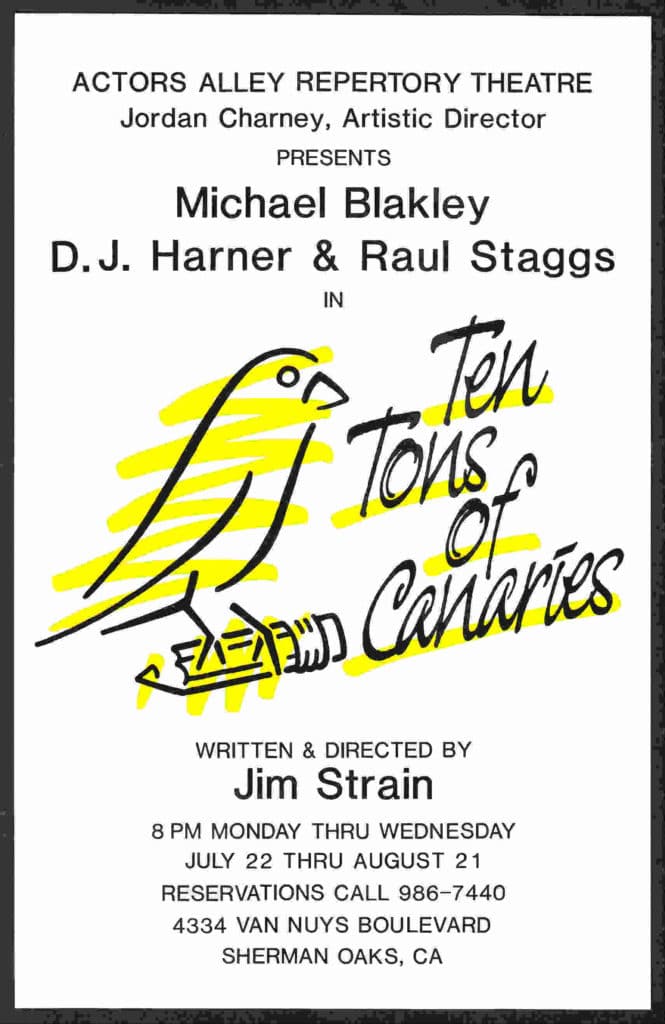 "Playwright Strain has a shrewd sense of silliness that can arise from continued togetherness, and director Michael Lilly gets maximum mileage out of Strain's whimsy."
~ Kathleen Foley, Dramalogue
"A.R. Gurney's surefire "The Golden Fleece" is a bittersweet reworking of the Medea legend.  Michael Blakley and Carol Keis, as a quarreling suburban couple, render Gurney's conversational dialogue with droll, faultless precision, and Jim Strain directs with a fine eye for business.  Rarely has the simple breaking of a pot carried such tremendous emotional weight."
~ Kirk Ellis, Hollywood Reporter.